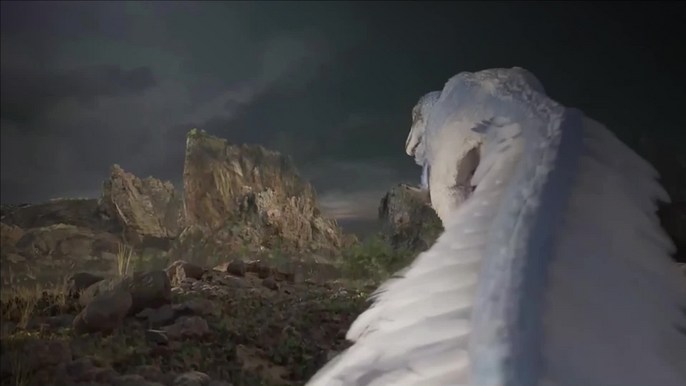 B&A | Houston Museum of Natural Science
Eevolver produced the CGI for Dinosaur Discoveries, a one-of-a-kind holographic experience at the Houston Museum of Natural Science's newly renovated Wortham Theatre.
Using state-of-the-art technology, immersive storytelling, and the latest paleontological findings, the film dives into the awe-inspiring world of the Cretaceous period by projecting the film on a screen that's nearly eight stories high (60x80ft). Accuracy was crucial to the process as it is the first time in history that dinosaurs such as Archaeopteryx and Dakotaraptor have been fully actualized in film. Skinned with colors reflecting the recent discovery of therapod feathers in amber and patterned after several different bird species of today, the final effect is breathtaking. ​
Eevolver's hero sequences take up more than half of the 40-minute film, tying each unique scientific discovery into the next and carefully crafting the image of these newly realized prehistoric birds. Fully incorporating the archaeological community's research into the project, Eevolver used their dual real-time and film pipeline to create the fur and feathers on the dinosaurs and herds, while maintaining film quality at a very high resolution. ​
​Eevolver collaborated with Base Experiential, Digital Flodur, and Paquin Entertainment Group to bring the project to life for the Houston Museum of Natural Science.